Articles
How To Pay
To use our service you should replenish balance in your dashboard.
There are 4 standard packages listed below:

Replenishment for 30€ + 0€ bonus = 30€ is added to your balance
Replenishment for 70€ + 10€ bonus = 80€ is added to your balance
Replenishment for 150€ + 50€ bonus = 150€ is added to your balance
Replenishment for 300€ + 150€ bonus = 450€ is added to your balance
If you want to replenish more than that, please contact support. You'll get 15% bonus.
If you want to replenish somewhere in between (for instance 21€) please contact support.
Button click will redirect you to the standard PayPal payment process.
After payment will be done please send a confirmation letter to support@nobel.media with the email/username you used to register in our system and we will add balance to your account within few hours (normally faster).
How To Activate Functions
Next step is to activate either Promo or Direct feature (or both). Essentially, you should perform similar actions, but this time it will take the money from your balance and will not show a PayPal payment screen.
You will be able to see your balance and amount of days at the top of you dashboard.
Blue + button will take you to the days calculator.

This page shows all your accounts and your balance. Put tick to each account you want to use and select required features and amount of days. If one of the features has more days than the other, it will reflect on payment if both selected features.

Untick any feature you don't want to use. For example, if you need only Promo, then untick Direct checkbox.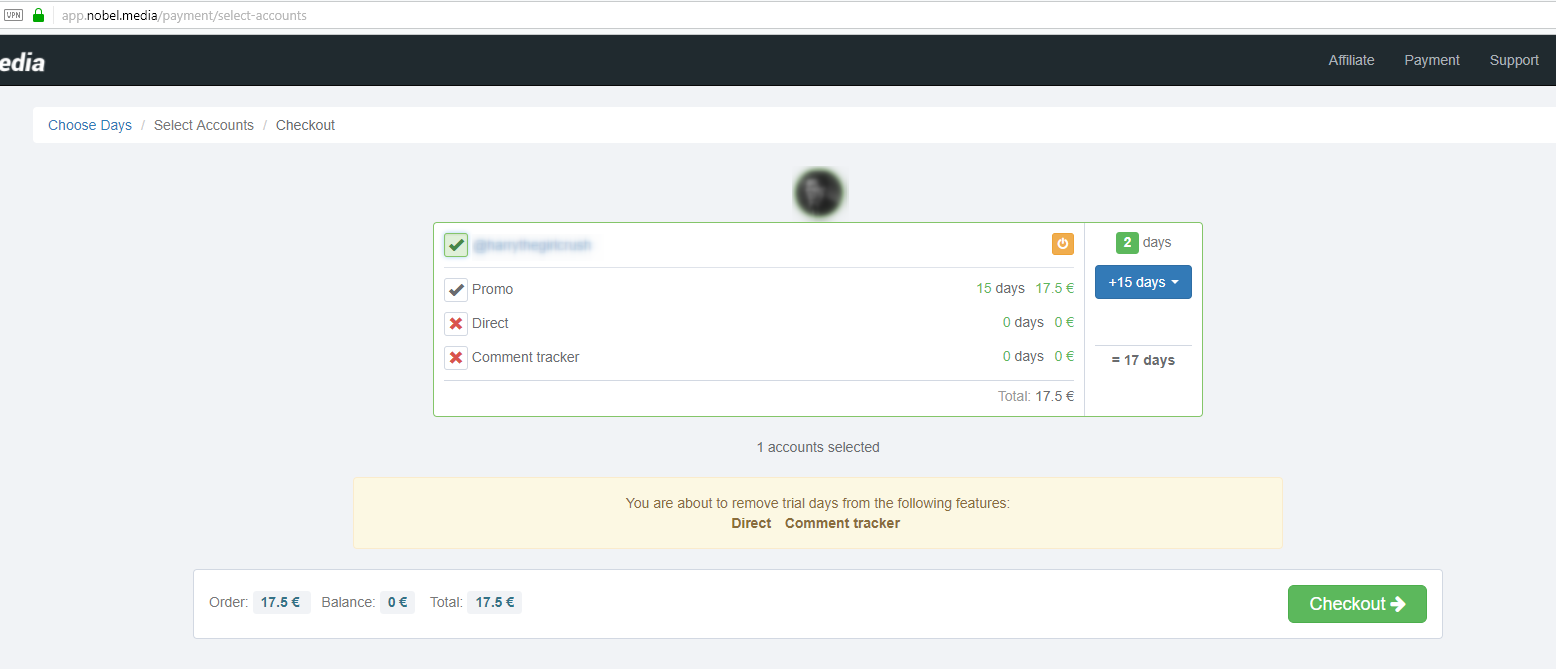 Apart from the function selection you can choose amount of days for each particular account. To do so please click on the +30 Days button.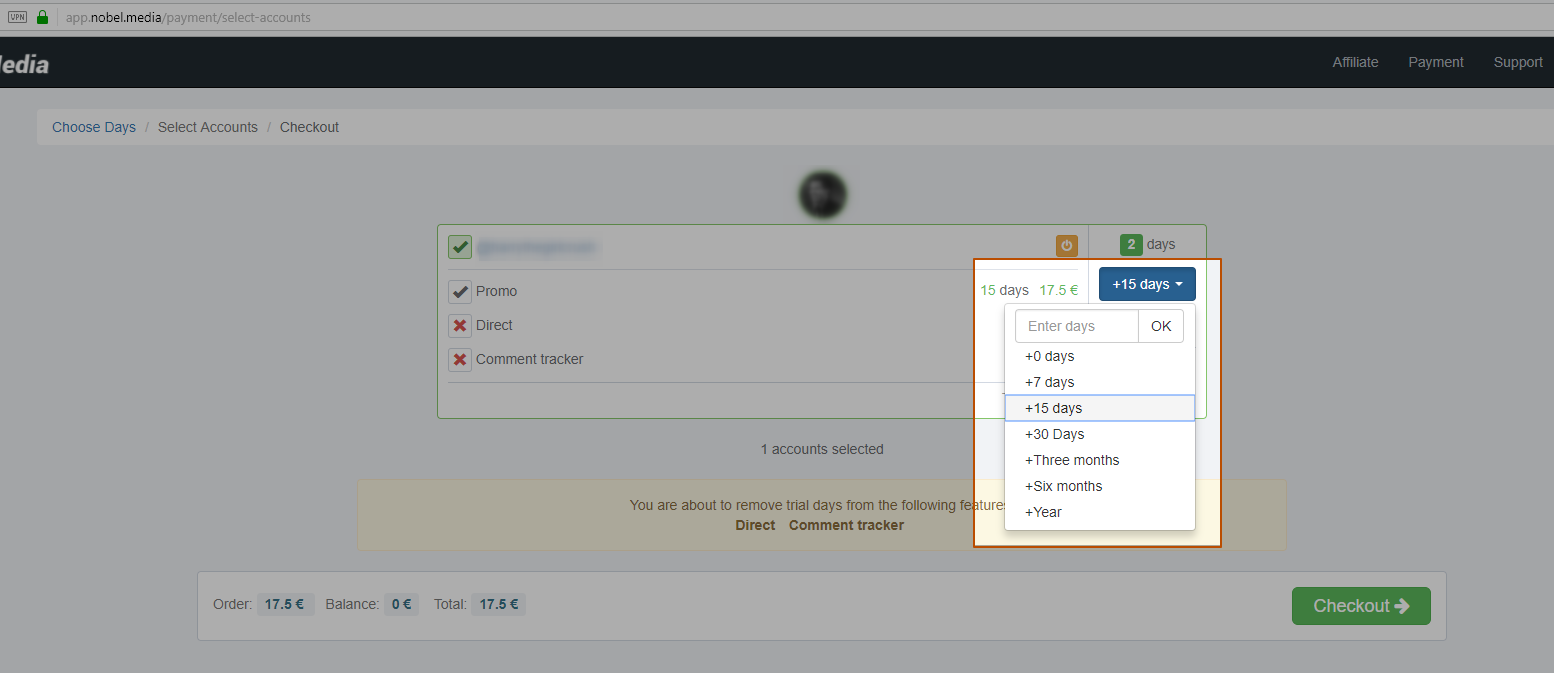 You can activate functions for following periods:
7 days
15 days
30 days
90 days
180 days
365 days
After you select any of the options the system will automatically recalculate and show actual price deducted from your balance.
When it's done, click the Next button. The functions will be activated immediately.
Finally, you have to click "next" button to apply your changes.
Note: If you don't want to pay again you should correctly manage your selected accounts or selected features or selected days and change them until you get "0" (zero) on your last parameter ("total" in below picture).